The AECS-QuikPrep Ltd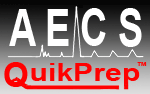 The AECS-QuikPrep Ltd, Managing Director, Dr Leslie Brow (1st photograph) is still a practising chromatographer. He has been involved in countercurrent chromatography instrumentation design and generic methodology development for counter current / liquid-liquid chromatography / extraction since the early 1990's. Les still enjoys working in the laboratory on challenging research, either for contract chromatography method development projects, or custom purification of known targets and unknown bio-actives, from natural products and synthetic research projects. Les & others at AECS / Couturier personally visit clients worldwide to train researchers in CCC or CPC or HPLC generic method development strategies.

Les willingly assists in supporting research grant application. In the late 1990's AECS supported and co-authored 2 successful CCC Grant applications with Brunel University. AECS has assisted and co-authored two successful grants in 2010's, the approximately 4 million Euro LegumePlus Marie Currie grant, and more recently an Ionic Liquid-Liquid Chromatography research grant with Queens University Belfast (QUILL). Les has co-published CCC papers with researchers in UK, France, Brasil, and China.

Mr Pierre-Henri Garret (2nd photograph) is the Managing Director of Couturier, France, and with his father Pierre Garret, oversaw the original design and engineering of the Partitron HPCPC™.Couturier is one of the most respected specialist titanium machinists and product designers in France. Their CNC manufacturing facilities (See automatic slide show presentation), plus their proven design skills are used Worldwide in the power, aerospace and car etc. industries.