Mix Torque Rheometer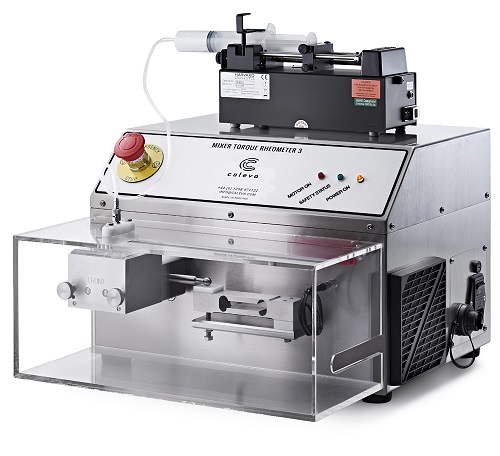 DESCRIPTION
The Caleva MTR is well-established as a valuable formulation development, formulation research and production quality control tool. It provides a quantitative and reproducible measurement of the wet mass in terms of the torque produced when shearing the granulation within the pivoted mixing bowl. This ability allows formulations to be optimised and product and excipient quality issues to be identified.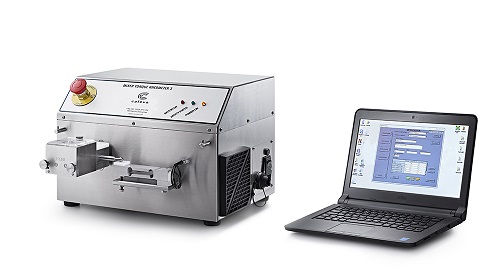 The MTR-3 is designed to enable the user to quantify the consistency properties of a wet
mass. This has important implications as shown below:
Formulation development:
The speed of pharmaceutical formulation development and testing can be improved. The relationship between both simple and complex formulations with different binders and mixing times can be described with quantitative results facilitating investigations into the problems surrounding the development of formulations.
Formulations can be optimised to compensate for batch variations between formulation excipients.
Scale up
Quantitative data is generated that can be used in a structured scale-up program
for process development.
Production
Product batches can be routinely tested for consistency in a few minutes (as a
predictor of final product quality). Thus eliminating the need to have lengthy routine
production stoppage thus increasing the effective use of capital equipment.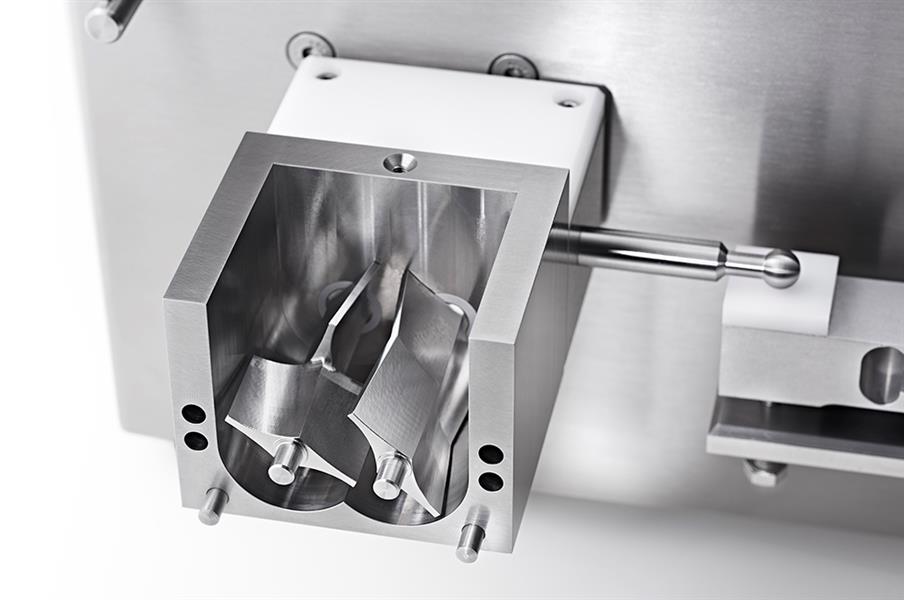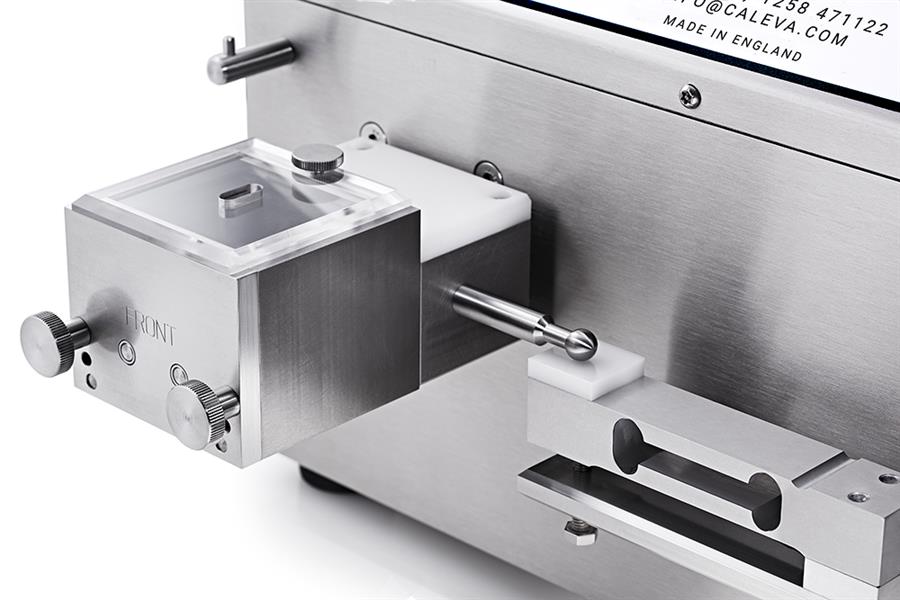 MECHANICAL
Size: Approximately 670 mm d x 400 mm w x 400 mm h. Space for a laptop computer is also required
Weight: Approximately 35 kg
Cabinet: Brushed 304 stainless steel
Product contact parts: 316L stainless steel and approved plastics
SUPPLIED STANDARD WITH:
Installation and operating manual
Product contact parts list
Plain mixing bowl (water jacketed option available) with one set of mixing blades
Automatic dosing pump and accessories
Laptop computer with software installed
Additional full copy of the necessary software
OPERATIONAL AND DATA COLLECTION
Single Phase 220/240v (or 110/120) according to customer requirement
Load transducer to 5 kg as standard
Electronic motor drive and speed control
Primary shaft speed 10 rpm to 250 rpm
Emergency Stop
Safety interlocked polycarbonate safety cover
Standard torque range from 0 to 5Mn
Contact us:
Tel: +86-10-66155031/32/33 Fax: +86-10-66155035
E-mai:office@goodwill-tech.com